Futurity and Derby
The Stock Horse Futurity and Derby was developed to showcase a versatile stock horse at a premier aged event. The Futurity is open to 3-year-olds and the Derby is open to 4 & 5 year-olds. Horses are shown in the 4 stock horse classes. Money is paid out in each class as well as the All Around. The winners of the All Around is the Futurity and Derby Champions.
In 2016, the Futurity and Derby paid out $27,000 in cash and $5,300 in prizes!
Complete Futurity and Derby Results and Payout information here.
NOMINATIONS
ALL horses must be nominated to compete. Nominations are due October 1. Horses can be nominated after October 1 with a $100 late fee. A nomination does not constitute an entry. A separate entry form must be submitted.
Click Here for a Nomination Form
DIVISIONS
OPEN: The Futurity and Derby offers the Open division with a Non Pro Incentive paid to the highest placing Non Pro rider(s) in the Open division (event follows Open/Non Pro rules).
LIMITED NON PRO: Limited Non Pro is for riders eligible or the Limited Non Pro division. The event follows Limited Non Pro rules, including a box/drive/box format in the working cow horse.
Collegiate scholarships are awarded to the highest placing full time college students in both the Futurity and Derby and Limited Non Pro Futurity and Derby.
Complete Futurity and Derby Rules are found in the Stock Horse of Texas Handbook.
2016 Futurity and Derby Winners

Futurity:
Seven S Woodrow, shown by Ben Baldus, owned by Jerry Ward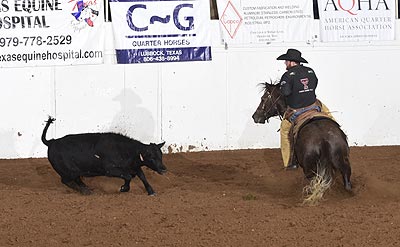 Limited Futurity:
Take A Pick and Lanham Brown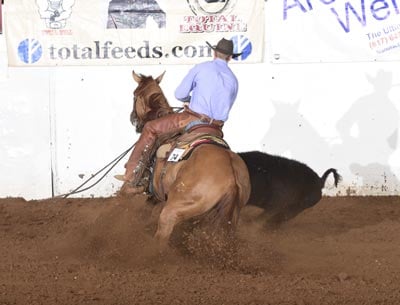 Derby:
TAMU Twistalilbling and Ryan Birkenfeld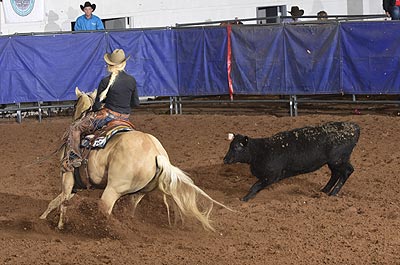 Limited Derby:
Ruftimeintinseltown and Sarah Lesh

Futurity Non Pro Incentive winner:
Fiesta Dually & Jayton Baca
Nathan & Norma Belcher Scholarship winners:
Jayton Baca and Lanham Brown
Derby Non Pro Incentive winner:
TAMU Twistalilbling and Ryan Birkenfeld
Zinn Lindsey Scholarship winner:
Morgan Holmes