*NEW* SHTX-TQHA Ride for the Cash Program!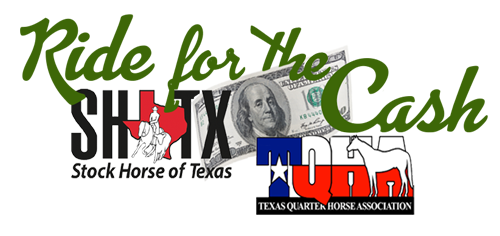 SHTX has partnered with the Texas Quarter Horse Association to offer a great INCENTIVE program for all divisions! We will award 9 — yes NINE — $1,000 prizes to eligible members at the 2020 Year End Banquet! This program was created to reward members who consistently show with Stock Horse of Texas in 2020.
To be eligible:
1. Join SHTX and TQHA (TQHA memberships are $30 and can be purchased here)
2. Participate in the SHTX All Around at 6+ different shows in 2020
That's it! You will be eligible!
Don't miss out on YOUR opportunity to win some money!!!