*NEW* SHTX-TQHA Ride for the Cash Program!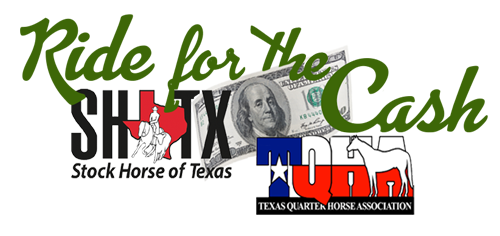 SHTX has partnered with the Texas Quarter Horse Association to offer a great INCENTIVE program for all divisions! We will award 10 — yes TEN — $1,000 prizes to eligible members at the Year End Banquet! This program was created to reward members who consistently show with Stock Horse of Texas.
To be eligible:
1. Join SHTX and TQHA (TQHA memberships are $30 and can be purchased here)
2. Participate in the SHTX All Around at 6+ different shows during the calendar year
That's it! You will be eligible!
Don't miss out on YOUR opportunity to win some money!!!