World Show

The Tentative Schedule, Exhibitor Handbook, Deadlines and Dates are all listed below!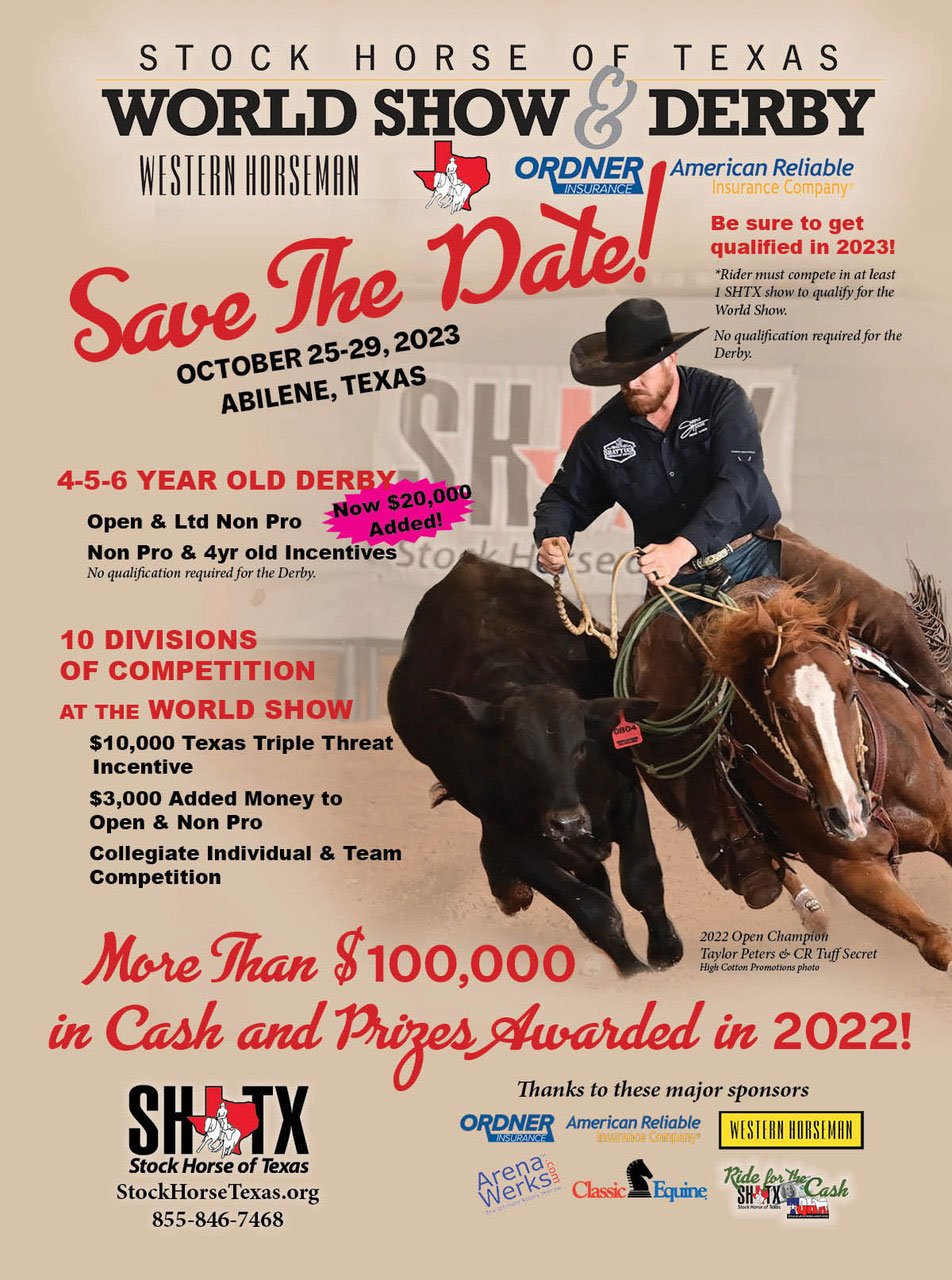 SCHEDULE
General Schedule

INFORMATION
Exhibitor Handbook (tons of info!)

ENTRY INFO
Enter Here -- Due October 4
to be eligible for Incentives, rider must enter the Incentives
Scratch / Add Form -- Scratch deadline 10/4; change deadline 10/13
Refund Form -- no stall refunds after 10/13

STALLING & RV ** Opens October 4 @ 8:30am **
Stalls in SHTX Store
RV @ Taylor County Expo Website

PAID COW PRACTICE **Opens October 10 @ 7am **
Paid cow slots in SHTX Store
VENDORS & SPONSORSHIP
Vendor Information
World Show Sponsorships
World Show Program Advertising
Special Events
---
Special Events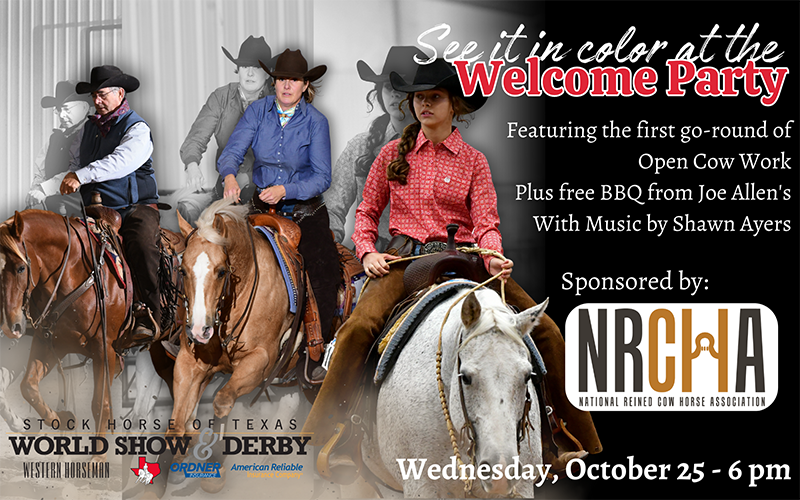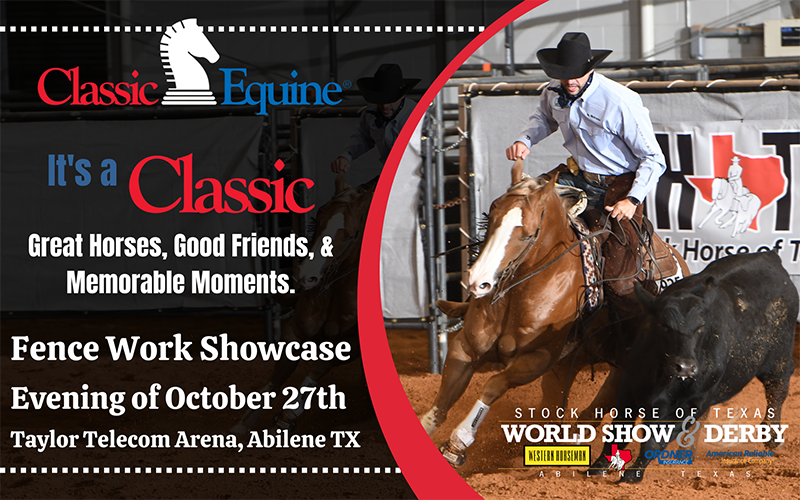 ---
Youth Freestyle Reining Scholarship Fundraiser
Saturday, Oct 28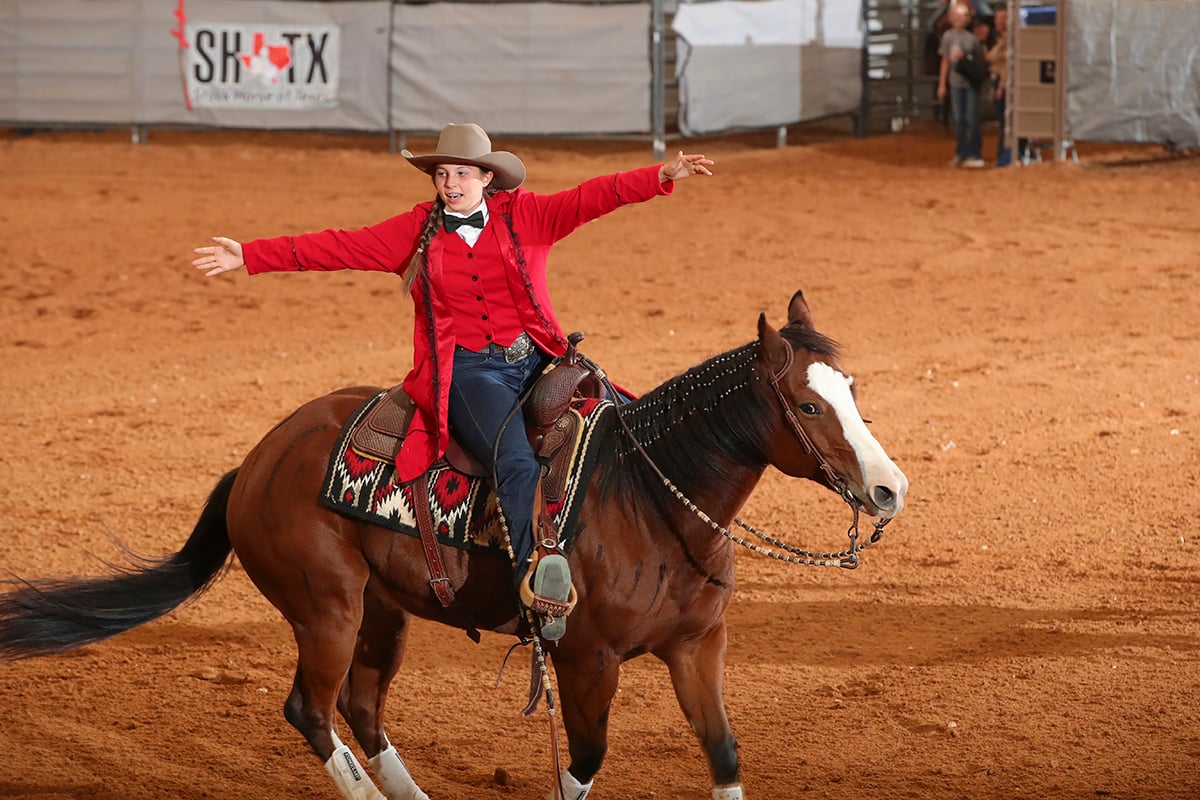 Bring your cash to help the kids!!!
Watch each run and vote for the winners by putting money in your favorite team's donation bucket!
Youth Freestyle Reining Rules
6 teams max. Entries open on October 4. Call the SHTX office 855-846-7468
---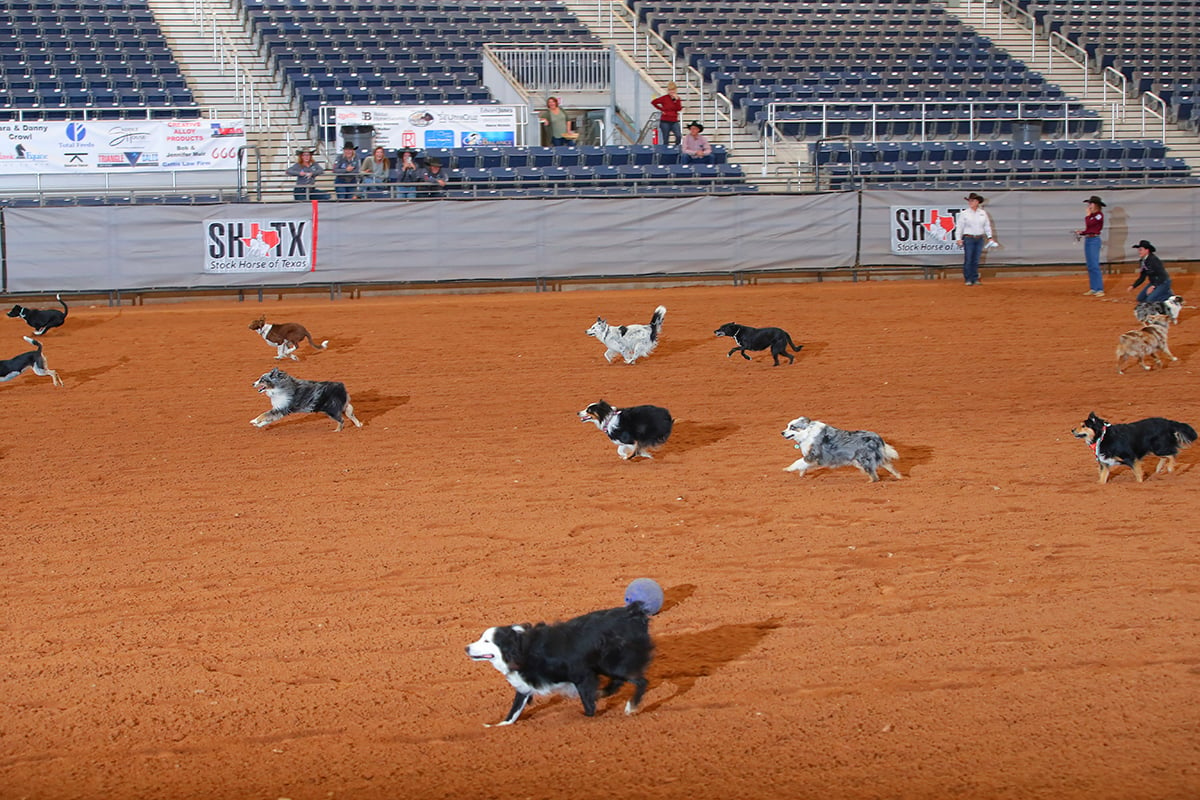 Zoetis "Horse Show Dog" Races


---

Awards Party!
Saturday, October 29
After the Freestyle Reining & Zoetis Dog Races
Taylor Telecom Arena
Awards for both go-rounds & overall World Champions will be presented