World Show

<< BREAKING NEWS -- 2022 WORLD SHOW QUALIFYING INFORMATION >>
Beginning in 2022, a rider must compete in at least one Stock Horse of Texas class during the year in order to compete at the World Show. A rider does not have to show in the All Around, and does not have to show the same horse at the World Show. Collegiate riders have the unique opportunity to ride in SHTX collegiate classes as well as compete in regular SHTX divisions. Beginning in 2022, Collegiate riders must be Year End award eligible (competed in at least 50% of shows by the conclusion of the show year) in the regular division to "double enter" the collegiate and regular SHTX classes at the Stock Horse World Show.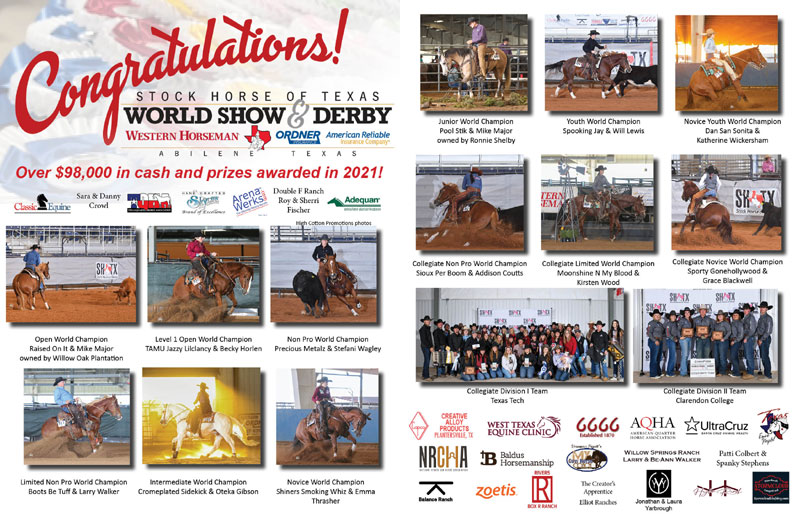 ---
Thanks to everyone who attended and supported the Stock Horse World Show!
Award Photos FREE to download courtesy of SHTX
Action Photos available to purchase from High Cotton Promotions
World Show Press Release: 12 World Champions Crowned
Exhibitor Press Release - free to download and fill in exhibitor information for your hometown newspaper and media outlets
A special THANK YOU to several sponsors!




Special Events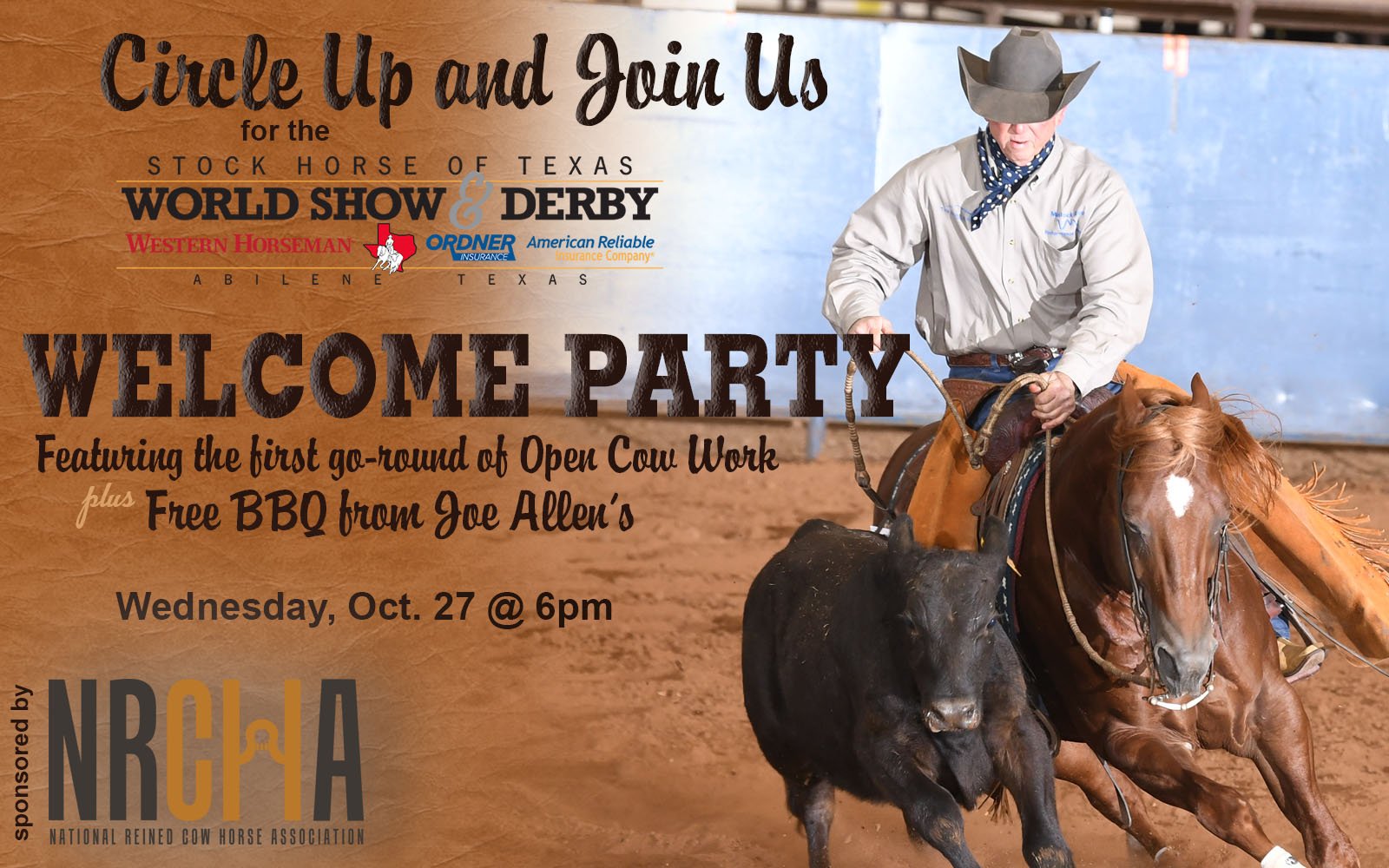 ---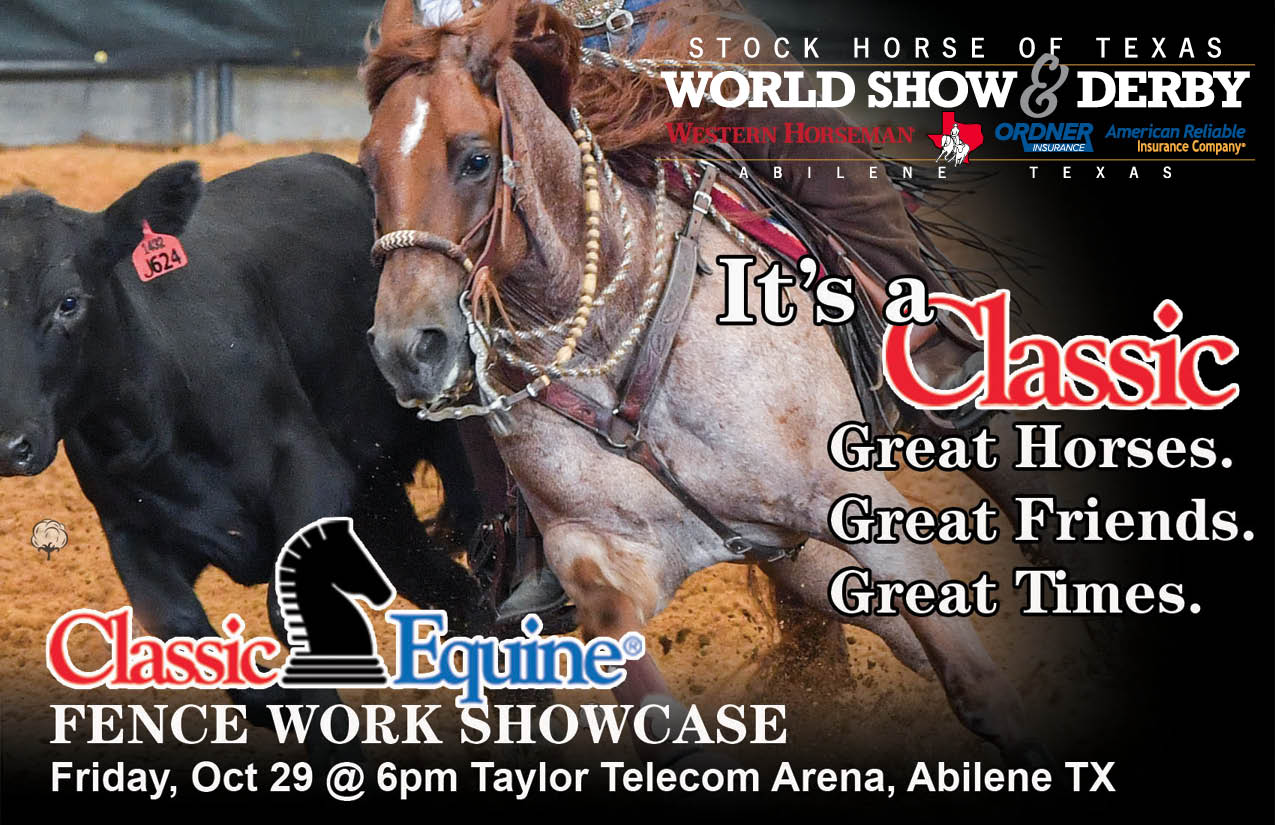 Grab your friends at enjoy the Open and Non Pro Fence Work on Friday night! Stop by the Classic Equine booth for refreshments while you hoop & holler for these fantastic riders!
---
Youth Freestyle Reining Scholarship Fundraiser
Saturday, Oct 30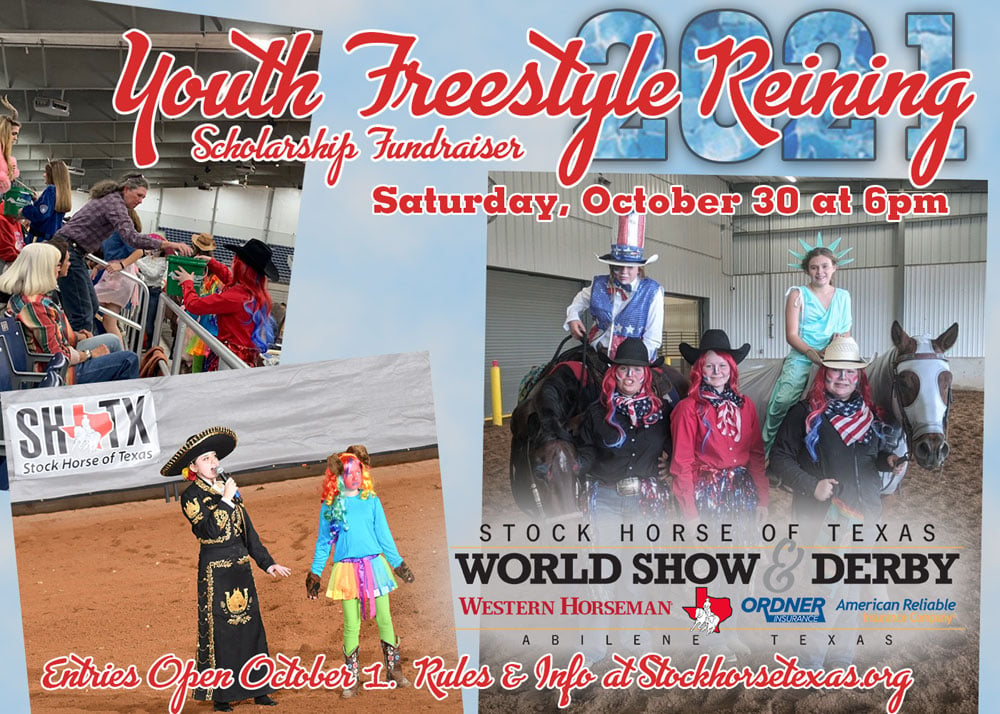 Bring your cash to help the kids!!!
Watch each run and vote for the winners by putting money in your favorite team's donation bucket!
Youth Freestyle Reining Rules - coming soon
6 teams max. Entries open on October 1. Call the SHTX office 855-846-7468
---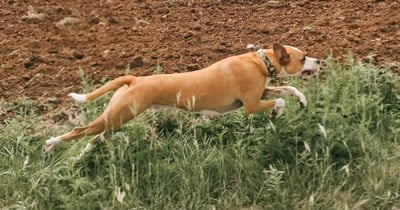 Zoetis "Horse Show Dog" Races


---

Awards Party!
Saturday, October 30
After the Freestyle Reining & Zoetis Dog Races
Taylor Telecom Arena
Awards for both go-rounds & overall World Champions will be presented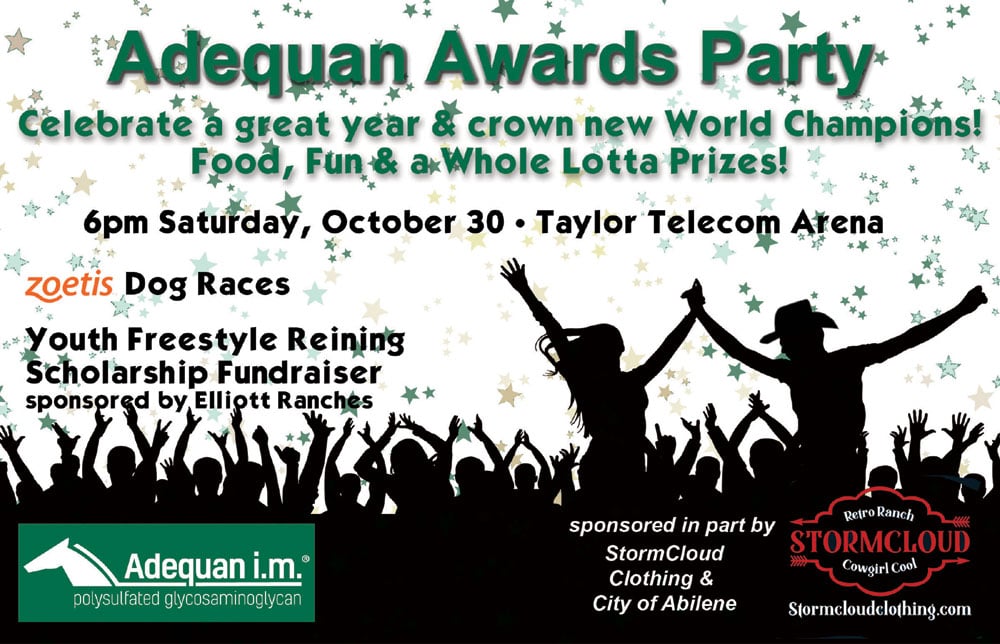 ---

Paid Practice Sign Up
New for 2021 world show!! **UNLIMITED** access to trail practice at discounted price from last year! Only $30 automatically added to your entry. No time limit! Trail courses open to all entries. We hope to help alleviate some scheduling constraints on our participants by restructuring the paid warm up format. Folks can now spend the time they need, when they need!
Paid Practices for Cow Work will be available on Wednesday, October 28 from 9-3pm. This is the only day paid practices will be available.
Prepurchase only in the SHTX store starting October 11.
**Only 1 session per horse/rider combination for cow paid practice. If you are riding multiple horses, please specify the horse's name in the Comment area of the Sign up form.
You must ride at your chosen/assigned time. If you have conflicts, swap with someone. Paid practice sessions are non-refundable.