World Show

<< BREAKING NEWS -- 2022 WORLD SHOW QUALIFYING INFORMATION >>
Beginning in 2022, a rider must compete in at least one Stock Horse of Texas or CoWN class during the year in order to compete at the World Show in one of the "regular" divisions. A rider does not have to show in the All Around, and does not have to show the same horse at the World Show. Qualifying does not apply to the collegiate divisions.
Collegiate riders have the unique opportunity to ride in SHTX collegiate classes as well as compete in regular SHTX divisions. Beginning in 2022, Collegiate riders must be Year End award eligible (competed in at least 50% of shows by the conclusion of the show year) in the regular division to "double enter" the collegiate and regular SHTX classes at the Stock Horse World Show. Collegiate riders do not have to qualify to show in the collegiate divisions.
The Ordner Insurance American Reliable Insurance Derby is NON-QUALIFYING. Any horse/rider can enter the Derby as long as they are age-eligible for the event.
Interested in Vendor Opportunities? Click Here for a Vendor Contract and Information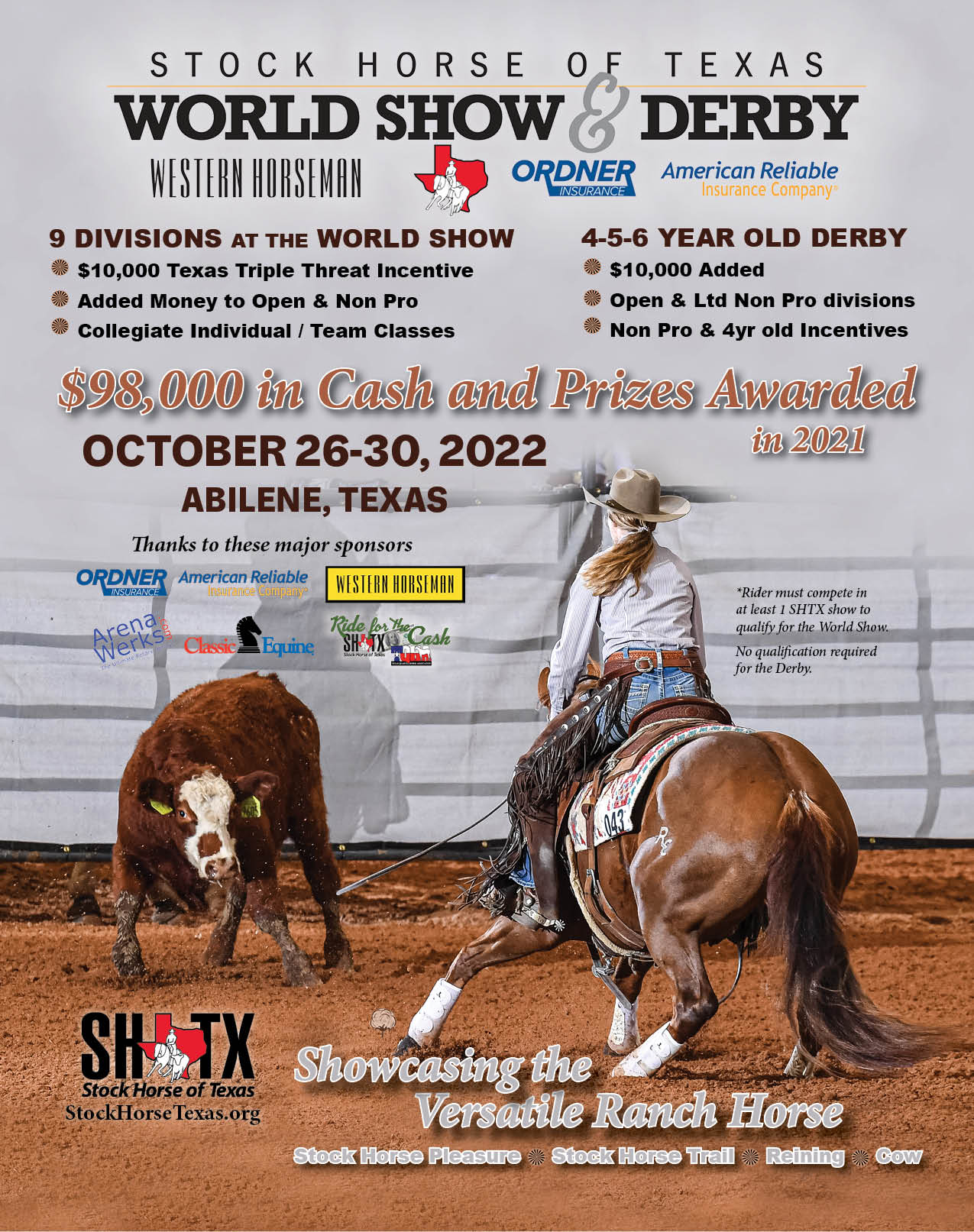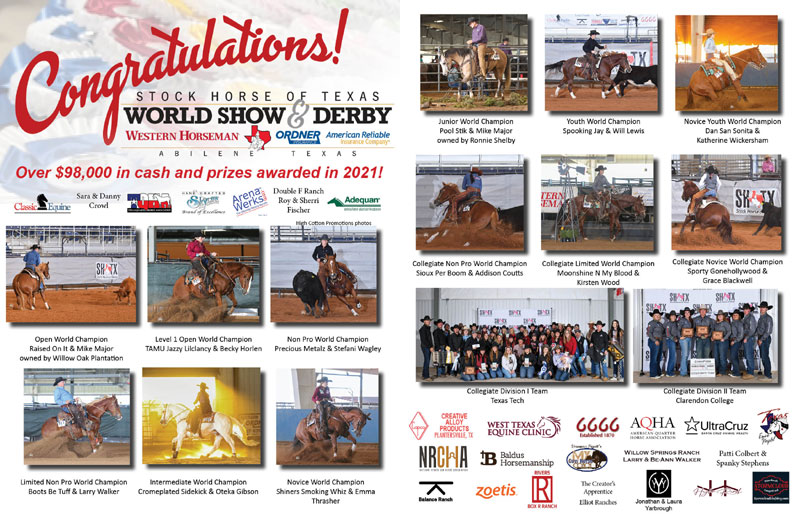 ---
Thanks to everyone who attended and supported the Stock Horse World Show!
Award Photos FREE to download courtesy of SHTX
Action Photos available to purchase from High Cotton Promotions
World Show Press Release: 12 World Champions Crowned
Exhibitor Press Release - free to download and fill in exhibitor information for your hometown newspaper and media outlets
A special THANK YOU to several sponsors!




Special Events
---
Youth Freestyle Reining Scholarship Fundraiser
Saturday, Oct 29
Bring your cash to help the kids!!!
Watch each run and vote for the winners by putting money in your favorite team's donation bucket!
Youth Freestyle Reining Rules - coming soon
6 teams max. Entries open on October 1. Call the SHTX office 855-846-7468
---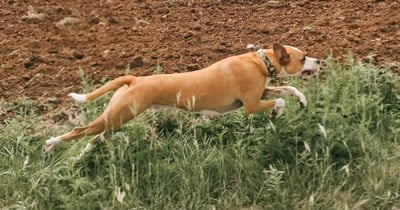 Zoetis "Horse Show Dog" Races


---

Awards Party!
Saturday, October 29
After the Freestyle Reining & Zoetis Dog Races
Taylor Telecom Arena
Awards for both go-rounds & overall World Champions will be presented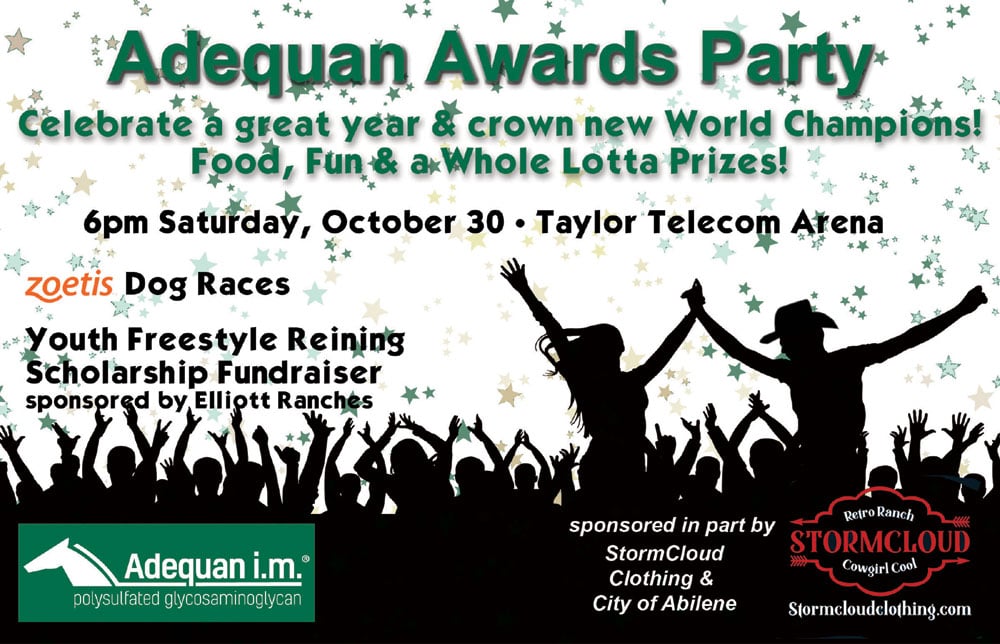 ---

Paid Practice Sign Up