Events
Stock Horse of Texas hosts stand-alone clinics, as well as shows paired with a one-day clinic. Our stand-alone clinics offer a small group setting that focuses on fundamentals as well as skills used in the four stock horse events. Some stand-alone clinics have live cattle for cow horse practice, while others utilize a flag.
Shows paired with a clinic are scheduled throughout the year. These events feature a clinic on Friday with four equine professionals each teaching one of the four stock horse disciplines (trail, pleasure, reining and cow). Riders will have the opportunity to practice on a live cow as well as ride across many of the trail course obstacles that will be included in the show on Saturday and Sunday.
---
2023 Tentative Schedule
Texas Shows/Clinics Stand Alone Clinics CoWN Events
Texas SHTX Shows/Clinics
January & February
Various 1-2 day Winter Clinics scheduled across the state
March 2-5, 2023
Bryan, Texas
Clinic & Show
Includes SHTX Year End Banquet
March 30-April 2, 2023
Lubbock, Texas
Clinic & Show
April 27-30, 2023
Hamilton, Texas
Clinic & Show
May 25-28, 2023
Belton, Texas
Clinic & Show
July 13-16, 2023
Amarillo, Texas
Clinic & Show
AQHA Ranching Heritage Challenge
August 3-6, 2023
Sweetwater, Texas
Clinic & Show
Sept 7-10, 2023
Hamilton, Texas
Clinic & Show
Sept 21-24, 2023
Bryan, Texas
Clinic & Show
Stock Horse World Show & Derby
October 25-29, 2023
Abilene, Texas
---
Stand Alone Clinics & Special Events
Dates & Info coming soon...
---
CoWN Events
For more information on CoWN events, go to https://cownsh.com/
SHTX - TQHA Ride for the Cash Program!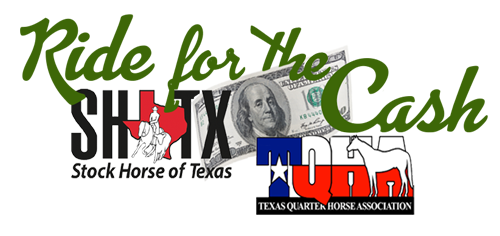 SHTX has partnered with the Texas Quarter Horse Association to offer a great INCENTIVE program for all divisions! We will award TEN — yes 10 — $1,000 prizes to eligible members! Click Here for the details
Headed to a Texas show? Here's what you need to know
1. Register before the entry deadline! The deadlines are usually about 10 days before the show. You are welcome to sign up after the deadline, but please be aware there is a $25 late fee.
2. Please completely fill out your entry form. If we have to look up your address, registration numbers or membership numbers, we will charge a $25 incomplete fee.
3. If you have not shown this horse at one of our shows, please send a copy of your registration papers so we can add your horse to our data base. If you're showing AQHA, please send a copy of your membership card.
4. Not a SHTX member? If you're showing in a Stock Horse of Texas class, you'll need a membership. You can join online, or enter at the show.
5. Need to scratch? No problem. Scratches received by the scratch deadline don't owe a thing. After the scratch deadline, riders are responsible for the cattle and office fee. Once a show starts or classes have been drawn (whichever comes first) scratches are non-refundable. Please call us at 855-846-7468 or email us.
6. The show office is usually open Thursdays, 3-7pm. On Fridays, 7am to 8 pm. On Saturdays & Sundays, 7am until the conclusion of the show.
7. You will receive an invoice after your entry is processed. You are welcome to pay online, but that is not required. Prepaid riders have a much faster check-in.
8. Got a question about our rules or divisions? Here's a few helpful links!
SHTX Rulebook
SHTX Divisions
SHTX Class Descriptions
---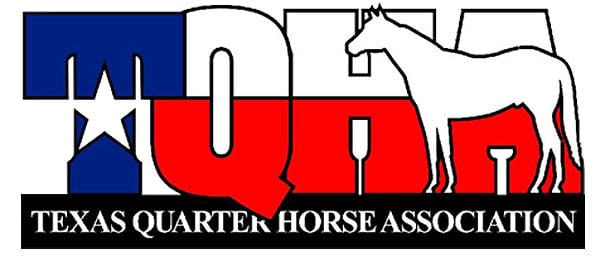 All Texas shows are now TQHA Approved! You must have a TQHA membership for your points to count toward TQHA year end points. For more information on TQHA Year End awards and membership, click here: https://tqha.com/show/tqha-points