Collegiate
Want to Start a Collegiate Stock Horse Team? CLICK HERE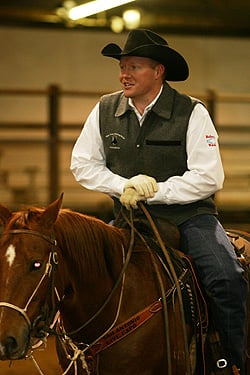 The Stock Horse of Texas collegiate program was started by the late Dr. Kris Wilson in 2005. At the time, Kris was teaching stock horse classes at Texas Tech University and he started the "team" concept by bringing a group of individuals to a SHTX show all clad in matching black shirts with the Texas Tech logo on the back. His idea of a competitive venue for college students to show has grown into a collegiate program with more than a dozen schools.
Any rider enrolled as a full-time college student is eligible to compete as a collegiate rider. A group of collegiate riders from the same school can compete on a collegiate team. Team awards are presented at all collegiate-approved shows, and collegiate riders can earn individual awards in their respective collegiate division, as well as Year End collegiate awards.
Eligibility
College students or their coaches must submit a collegiate eligibility form verifying full time enrollment and a minimum cumulative GPA of 2.0. Students have 8 semesters or 5 years of eligibility, whichever comes first.
Download Collegiate Eligibility Form
Team Divisions
Division I: A D1 team consists of a maximum of 6 riders: 2 Open/Non Pro; 2 Limited/Intermediate; 2 Novice. A school may enter a team with less than six but no less than four members.
Division II: A D2 team consists of four riders competing in any of the following divisions: Limited, Intermediate, Novice. A school fielding a D1 team is not eligible to have a D2 team. A school can not have more than two D2 teams, and instead must field a D1 team.
Scholarships
Collegiate scholarships are also available to full time college students competing in the Stock Horse Derby during the World Show. For more information on these scholarships, click here.
Complete and official collegiate rules are available in the Stock Horse Handbook.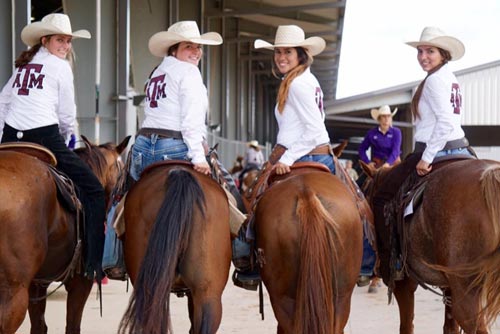 Join The Fun!